Today I Printed: Vegetable Christmas Decorations
Fri 04 December 2020
These were fun to paint, and I ended up giving one to my friend too!
The gherkin is based off "Pickle Rick" from a disturbing episode of Rick and Morty, which I didn't realise when I first printed him…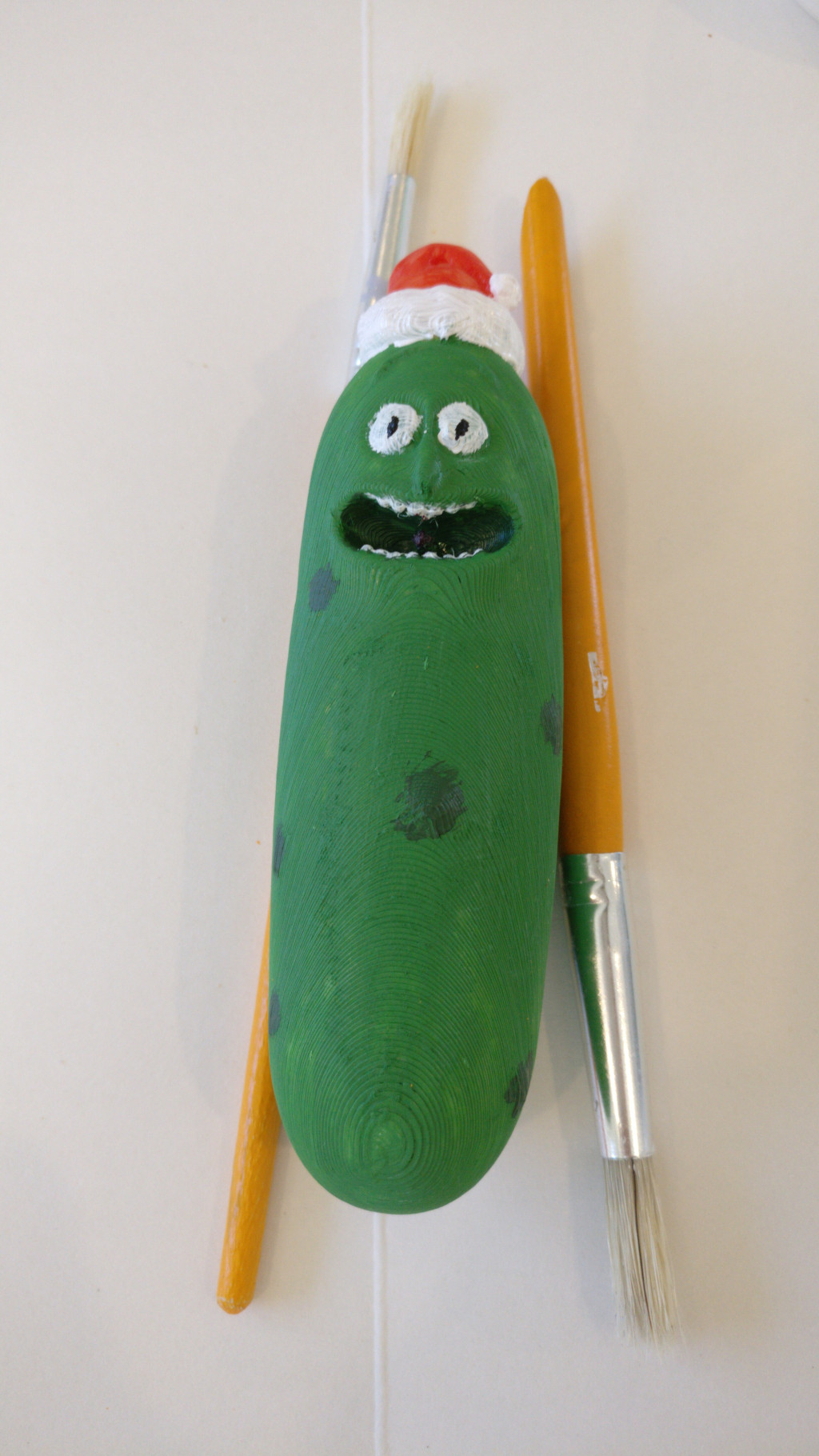 He looks great bursting out of a box!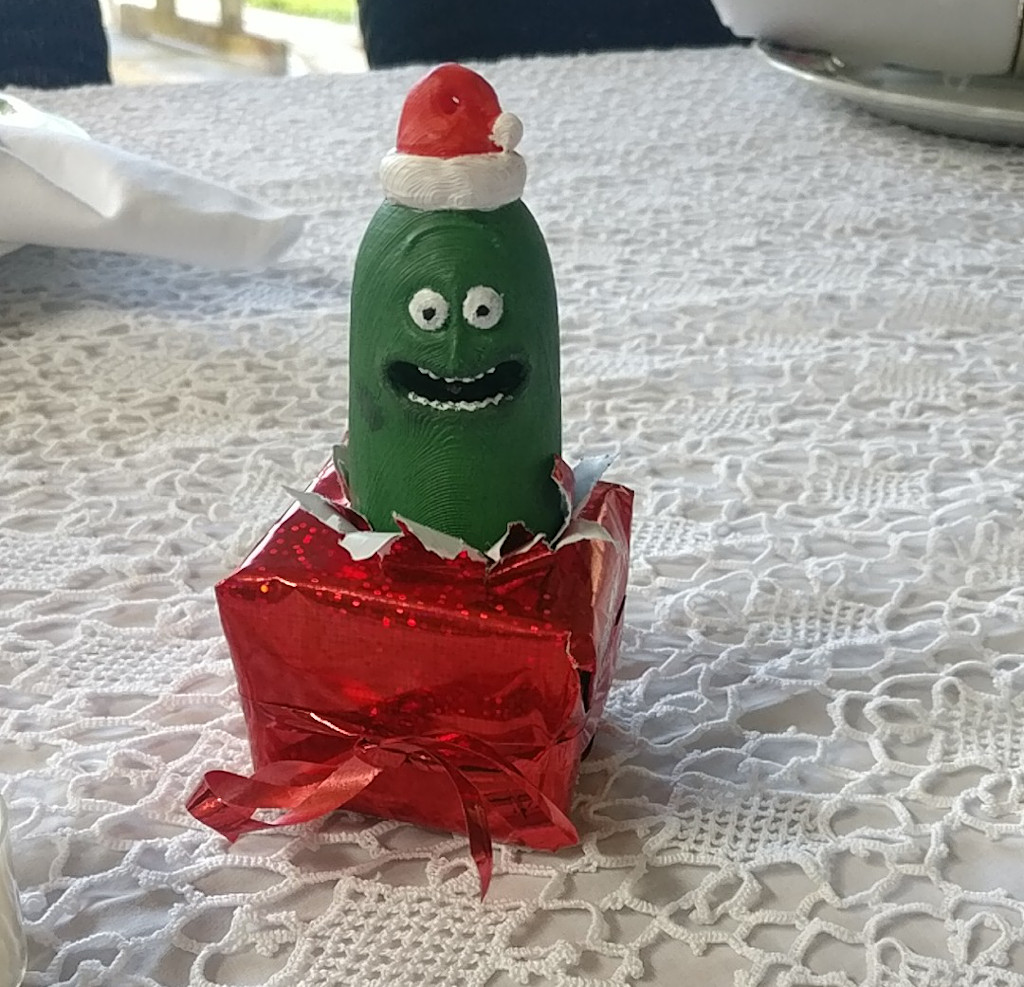 The parsnip is all my own, modelled in Blender.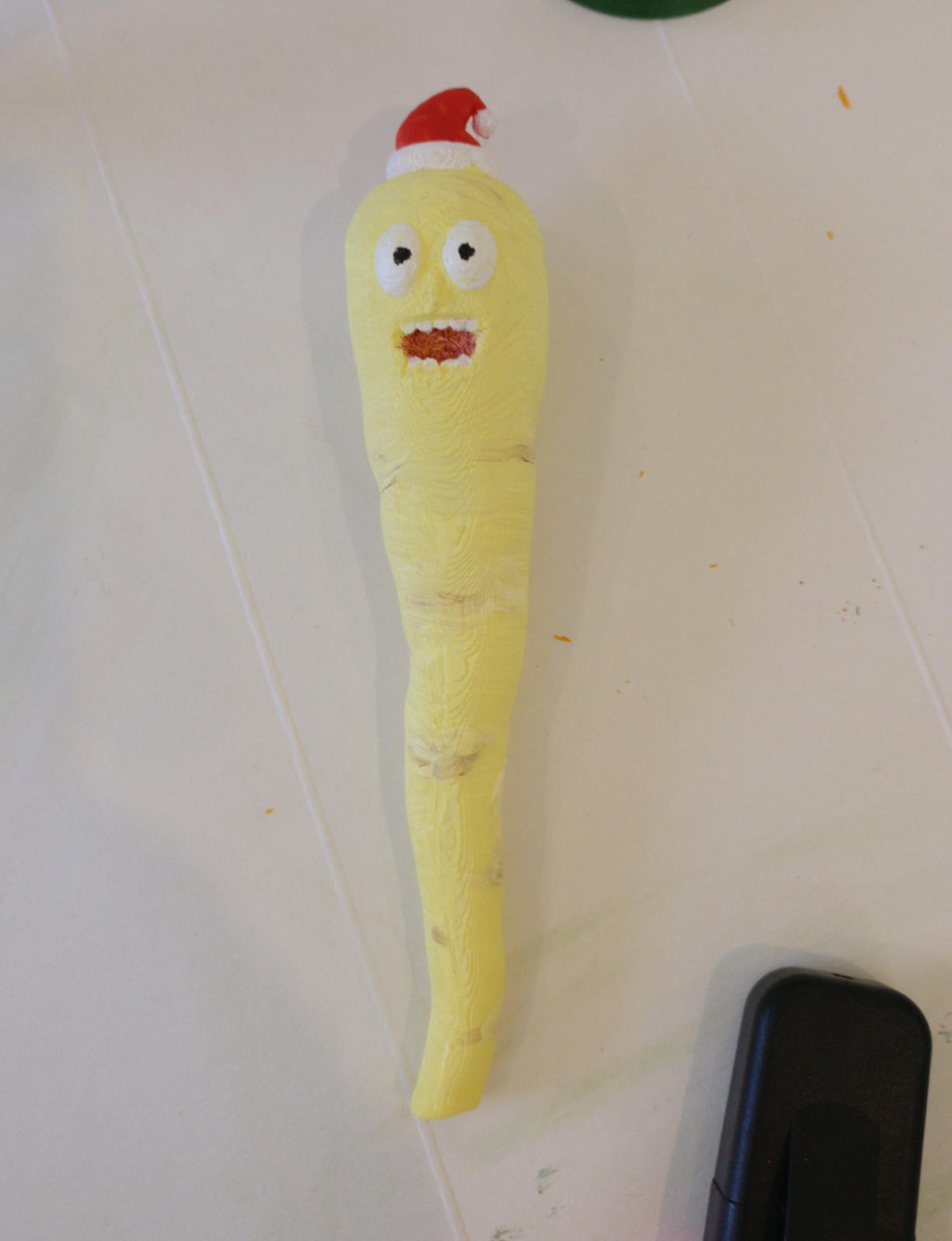 Here is rick on Thingiverse, and here is the parsnip.